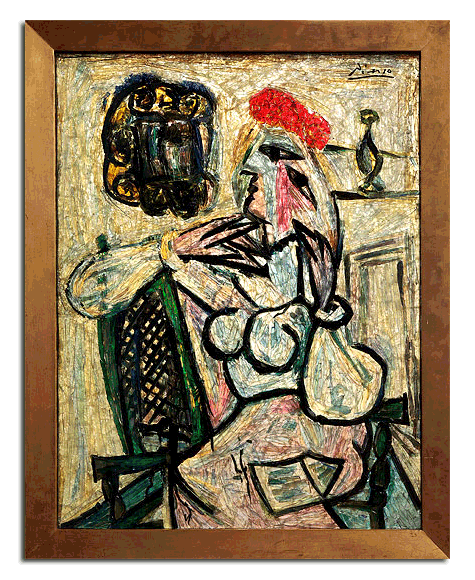 The recent discovery of a Gemmaux panel by Picasso which was to be auctioned this year
https://guernseys.com/Guernseys%20New/picasso.html
has spurred a renewed interest in the process.
We have a bibliography on the topic, but little printed information on the actual technique.
However, we do not know of anyone doing this work after the 1990s. One of the primary studios was run by Roger Malherbe-Navarre, who is deceased, I think. Jean-Paul Sala-Malherbe [probably a relative] demonstrated some of the technique at a current exhibition in France ("Tableaux de verre, verres de lumière", at the Halle du Verre, in Claret (Languedoc-Roussillon), but that is all that I have immediately found.
There are a few you tube videos, but they are in French.
If anyone can add to our information about printed information on technique, or a list of artists currently working with gemmaux, we would be very grateful. And, of course, if anyone wants a copy of the bibliography (currently being updated), please contact me directly.
Gail P. Bardhan
Reference & Research Librarian
Rakow Library
Corning Museum of Glass
5 Museum Way
Corning NY 14830
Telephone 607-438-5315
Email bardhangp@cmog.org